Today is my first official day at home... Alone... With the boys!
Last night was a bit of a challenge because Hudson was a little fussy, therefore, I started my day off around 2 a.m. Luckily daddy was around to help at both the 2 and 5 am feedings. Both babies decided to tag team me. One would sleep while the other was awake.
It's 3:45 p.m. I brushed my teeth for the first time at 1:45 while I was warming bottles and holding a baby. If you know me you know I'm a freak about dental hygiene, I mean com' on I've never ever had a cavity so this is obviously not like me. Don't judge. It's what happens when you have two screaming babies and a dog that needs to go potty. I also had my morning coffee at 3 pm ha!
The babes are both sitting beside me now. One in the nap nanny the other in a boppy. Both semi asleep.... For now.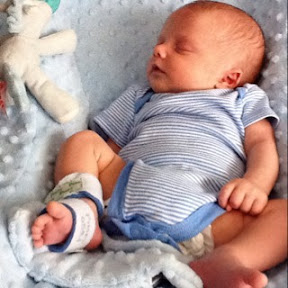 One more bottle until daddy comes home.
Day one complete.
xoxo